Image size requirements on eCommerce sites vary from site to one. What works on WooCommerce and Amazon may not work on another one.
Shopify is now one of the leading eCommerce platforms. Even if you don't have any product to sell, you can still use it when you would like to sell products online. Thanks to Shopify's co-operation with drop shipper AliExpress, you don't have to have your own goods to sell.
If you have ever visited an eCommerce store on the Shopify platform, you will know that image quality plays a huge role. Shopify has realized that the " we buy with our eyes" concept is essential when it comes to selling products.
Shopify picture size can be as much as 4472 x 4472 pixels and you can upload 20 MB. But, that is not all when it comes to Shopify images. Carry on reading our mini guide to find out more about Shopify image sizes.
Images Sizes On Shopify Matter!
Many who are new to running an online eCommerce using the Shopify network don't make their Shopify image sizes a priority. That is one of the biggest mistakes that you can make. No matter what eCommerce network you use, image size does matter. As a matter of fact, image size is probably more important than text when it comes to selling products online.
The Shopify image size that you choose has a direct impact on your conversion rate. It also has an influence on your brand. If you are selling AliExpress products using the Shopify platform, you may not be able to do very much about image size. However, if you are selling your own products, it is essential that you make your Shopify product picture size a priority.
When you are new to running your own eCommerce store, it is a good idea to think about your own online shopping experience. What sort of images do you find appealing? That is the image you want to try to recreate. It does not matter if it is a lifestyle image or a photo of a luxury skincare brand. What you need when you first start out is an inspiration. 
(more articles: Best Travel Camera Bags)
Representing The Product In The Best Way Possible
Not only do you need to make your product and brand look like a million dollars. You also need to make sure that your image is a good representation of the product. 
Shoppers hate to buy something that does not represent value for money or the product image. By making sure that you get your Shopify image size, you can create a more genuine representation of the product that you are selling. 
Pardon the pun, but the user experience is a huge part of the Shopify experience just like it is on any other shopping site such as WooCommerce or Amazon. 
You don't want your Shopify product picture size to be too small or too large. Also, you want to make sure that all of your images are the same size. Uniformity is very important when it comes to increasing products sales and improving your ROI. 
The text accompanying your Shopify images also matters. Make sure that there are no broken links or sentences that don't make sense. You don't need to have a 1000 word production description. Most of the time 150 words is enough. What you want to achieve is to get a Shopify user to buy the product.
(more articles: DSLR Microphones)
What About The Page Speed?
Another factor that determines the user experience is page speed. Online shoppers dislike pages that load slowly.
Your Shopify image sizes need to strike a fine balance between not being too small or too large. It is better to let a customer zoom in than have an image that takes up the entire page. For newbies striking a balance is not easy to achieve.
Instead of rushing your listing, take your time and make sure that you get your Shopify picture size right. Fortunately, the site makes it easy for you to edit your listing. One of the worst things you can do is to not preview your page.
What About The Page Speed?
What About close-up Capabilities?
When you shop online, you probably like to zoom in on images. Zooming in on images is very important.
A Shopify product image size that is too small becomes distorted when you zoom in on it. That will reduce the user experience.
What Are The Best Practices When It Comes To Shopify Image Sizes?
Are there some practices you should pay particular attention to when you upload images to Shopify?
Unlike other online stores, Shopify does not have many restrictions when it comes to uploading images. However, there are a few things that you should pay attention to when you upload images. Most importantly you need to pay attention to consistency. On top of that, pixels, file size, style, and aspect ratio all play a role.
Shopify image sizes can be up to 4472 x 4472 but the recommended size is a 2048 x 2048 square. If you take a look at the site, you will see that most of the images of products on the site are square.
(more articles: Squarespace Store)
What You Need To Know About Consistency
Once again if you are new to eCommerce and selling online, you may never have thought about consistency before. But, it really does matter. 
One of the reasons consistency plays such a vital role is that we return to a store that offers us consistency. Does that mean that all your Shopify images have to look the same? 
The answer to that question is no. But at the same time, it has to be said that it helps photograph your products from the same or similar angles. Doing so will help you and your customers. 
 When you use consistency in your product photographs, it makes it easier for you to control the quality of your photographs and edit them. Before you even think about uploading your images to Shopify make sure that you have edited them in post-production. 
If you are new to editing, you can find out more about the best post-production software to use on this page. 
What are the most important factors when it comes to consistency? Coloring is very important when it comes to consistency. Most brands have their own brand colors that they like to use. You may want to start thinking about a brand color for your brand before you start snapping away.
(more articles: Anamorphic Lenses)
Different Shopify Image Types
The most common image type that you will come across on Shopify is the product only image. 
When it comes to product-only images, getting your Shopify picture size is important. The product is the only object visible in the photo which means it needs to be perfect. 
If you have decided to go down this route, it is a good idea to work with a white background. Most images on Amazon are white on white. The only problem with white on white is that it is a bit boring. Yes, it will show off your product but maybe not sell it. 
This is why so many professional product photographers work with props and models. Using both props and models will make the photograph much more interesting. 
This kind of product photography does not have to be complicated. Let us give you an example. 
For instance, if you are selling your own homemade bracelets on Shopify, photographing on someone's wrists makes the product look much more interesting.
(more articles: external camera screen)
What Is Lifestyle Photography?
Lifestyle photography is used by thousands of eCommerce traders and sellers. Once again, it does not have to be complicated. You can easily add a bit of lifestyle to your photograph. 
Think kind of lifestyle is relevant to your products. When you are selling kitchenware in your Shopify store, you should photograph them in a kitchen setting. One of the best ways of using lifestyle photography is by photographing someone using your products. 
It could be a model making a cake or using your branded range of skincare products. Clothes and apparel are often photographed in this way. 
Can I Put Together A Slideshow On Shopify?
Like the idea of a slideshow? Yes, by all means, you can put together your own slideshow on Shopify. If you do decide that this is the right idea for you, you need to make sure that the images don't look all the same.
Some of them can be white on white, but to maintain an interest you need to add color in at least some of the images. That is when you really need to make sure that your Shopify images sizes work for you.
You don't want to let the backdrops of color dominate. In other words, don't make the image size larger just because you feel like you want to add in more of the splash color. Stick to the same Shopify picture size to make sure your images are consistent.
Collection Images On Shopify
Can I use collections? When you visit a large online store, you will probably find that the retailer has divided the site into different collections. The team behind Shopify have thought about this. You can do exactly the same thing on your Shopify landing page.
Popular ways of working with Shopify Collections

● Men and women's collections
● Seasonal collections
● Skincare product collections
● Perfume collections
● Size
● Colors
● Livingroom
● Bedroom
When it comes to collections, you can make them fit with your line of business. If you do sell a lot of different products in the same genre, using collections is a great idea. It will make it much easier for your customers to find what they are looking for as far as products are concerned.
You can also play around with the concept by calling one collection Just In or something fun like that. Needless to say, you can also have a clearance collection.
Just make sure that the images are consistent and match the Shopify image sizes across your site.
Shopify does support video. Many products are suited to be presented as a Product video but not all. Good examples include Watch videos, Jewelry, skincare products, and cleaning products videos. 
When selling your own car polishing range on Shopify, you could add a video on how to polish a car using your products. Don't forget to make sure that the customer can see the difference between before and after. That is a great way of emphasizing how good your car cleaning or polishing products are when it comes to making a car look good. 
Image Formats Supported By Shopify
Not only do you need to pay attention to your Shopify product image size. You also need to make sure that you use a supported format.
Just like so many other sites, Shopify supports regular formats such as JPG, PNG, GIF, Mp4 and MOV.
The most popular image format is probably JPG. Logos and header images are mostly uploaded in JPG. Although JPG is great there is no reason why you should not consider using PNG.
When it comes to eCommerce and Shopify picture size, using PNG has a distinct advantage. It lets you use an image without having to worry too much about loss of quality when the file size is reduced. PNG photographs have what is called lossless compression. That means that the file can be reduced without any loss of quality.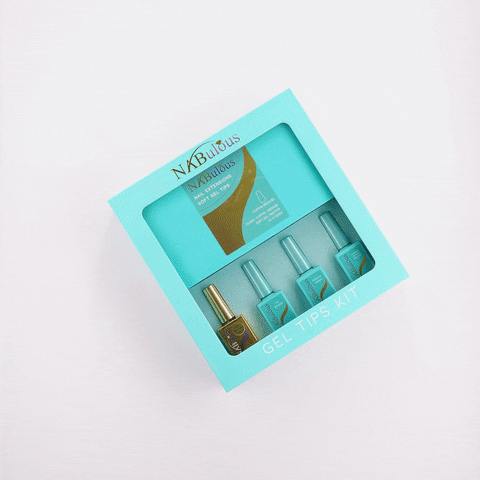 When you are a regular user of images online, you will have heard of GIF. This unique format stands for Graphics Interchange Format.
Just like PNG, you don't have to worry about the loss of quality when you use GIF images. What makes GIF so unique is that you can use it on both static and moving images. We all like to use GIF images to add to messages.
Next time you attach a GIF image to your Facebook or WhatsApp message, take a look at it. Even though it is small, the quality of the image is excellent.
You can use GIF on Shopify when you upload it using a GIF tool. The tool that Shopify recommends is Giphy. Don't worry if you are new to Giphy, it is very user friendly. All you have to do is to upload your image and then copy and paste the code the program produces.
An Easy Shopify Image Size Guide
We realize that we have given you a lot of information on this page about Shopify images sizes. To make it easier to digest, we thought we give a quick rundown of the very basics that you need to know. 
● MP4 format – when you want to add video, you need to know the file size needs to be less than 20MB. If you want your video file size to exceed 20MB, you need to use a hosting platform. The best ones to use are Vimeo or YouTube. Once you have posted your video, all you have to do is to post the code. As we have already mentioned, video is a great way of promoting your products. 
● Shopify slideshow images – Shopify makes a few recommendations when it comes to using slideshow images. The images that you upload need to be between 1200px to 2000px wide and the height should between 400px to 600px tall.
● Collection size images – collection size images can be up to 4472 x 4472 px. That is fairly large and you will find that Shopify recommends a size of 2048 x 2048 px. When you use this platform, your image quality will remain consistent. 
● Shopify product image size – the recommended size is also 2048 x 2048 px for product-only only images. You can go up to 4472 x 4472 px or 20 MB. At the end of the day, it is consistency that matters. If you like your images to be larger, it is best to stick to that image size throughout your Shopify eCommerce site.
(more articles: How to open a shop on Etsy)
The Final Verdict On Shopify Image Sizes
Out of all of the eCommerce platforms, this is probably one of the better platforms. It makes it easy for you to work with product images. The fact that you can embed video is a major advantage. 
The flexibility of the platform is what has made it a go-to solution for many eCommerce sellers. 
If you need help with your Shopify product sizes, please feel free to contact Pro Photo Studio. We can do every for you, including taking the photographs and making sure they are the right size and format. 
if you're looking to increase your online conversion but still feel you are not sure where to start – check out these resources below: