Instagram is no longer a fun app for children – it's a powerful audience-building, networking, selling, and content marketing tool now. With over 1 billion active users, Instagram is probably the most popular social media platform on our planet. Moreover, its average engagement rate is almost 60 times higher than on Facebook.
Sounds good, but how can you achieve such results and make your blog popular? How to get followers on Instagram and grow your Instagram audience? Read on, and you will find the answers to these questions!
      Table of content
Create a branded hashtag

Post consistently

Follow similar users

Find the best times to post

Cooperate with other bloggers

Cross-post

Try videos and Instagram Stories

Host contests

Use analytics tools

Ask your customers to share their photos
1) Create a branded hashtag
Creating a dedicated or branded hashtag is the first step you need to take. It allows you to build a collection of the best content you have, and it is the easiest way for your potential followers to find you. After seeing your top posts, they are likely to follow you.
Besides, you may create a custom hashtag for each of your marketing campaigns. Usually, these hashtags work better since they sound less promotional than when you use your company name or other tags specific to your business.
In turn, followers often use campaign hashtags, which may capture the attention of their connections, so they may start following you too.
2) Post every day
In 2017, a marketing tool known as Tailwind conducted research aimed to check how posting regularity affects engagement rate and follower growth. Experts have analyzed thousands of Instagram profiles and found that bloggers who post more often get more followers and likes.
According to them, bloggers who post no less than once per day gain more followers and get more likes than those who post less often. Specialists concluded that we often underestimate the influence of posting frequently. As stated in their study:
By going from one publication per 1-2 weeks to 1-5 publications every week, you will multiply your follower increase rate by 2x;

Posting twice or more a day will multiply your follower increase rate by 2x again. So you will get 4x times more followers than when posting once a week.
Posting regularly is one of the primary steps to Instagram success, and it is the only way to make your content appear at the Instagram timeline's top.
Moreover, if your content is picking up great engagement, and many users share it, then Instagram's algorithms will place them at the top.
3) Follow similar users
Instagram is a social network. For this reason, you need to be social and follow and engage with targeted users to attract their attention. Start commenting and liking other photos instead of being silent, and you will see the results.
Use hashtags related to your business and clients to search for specific users. Follow them, and like the last few photos they posted, so the users can see that you not only followed them but also dug a little deeper to find more about them.
This tactic may help you earn new followers and engage with users interested in your brand.
4) Find the best times to post
It does not matter how good is your content if nobody sees it. That is why you need to ensure that the right people can see your posts at the right time. But when is the right time? Usually, the evening, lunchtime, and early morning are the highest activity times.
However, it all depends on your audience – your followers may have their own patterns of Instagram usage.
For this reason, it is vital to check your Instagram statistics. Fortunately, all Business Account owners may use free, basic analytics provided by Instagram, so it is pretty easy to determine the best time for posting.
By accessing your Insights on the Instagram app, you can see when your followers interact with your profile most actively. Having this information, you may optimize your posting schedule. Still, you need to use specific, more advanced analytical tools for better results.
You may try Hootsuite or Later.com, which are quite powerful instruments. Later also has several useful features, which automatically calculate the best time to post for your Instagram account.
You need to adjust your posting schedule once you have determined the time (or times) with the best engagement. Check it at least once a month since the highest engagement time may change over time as your audience grows.
5) Cooperate with other bloggers
Collaboration with other bloggers, either through sponsorships or partnerships, is another efficient way to grow your following and increase your Instagram reach. For example, by posting each other's Instagram stories, you can give value to your followers and reach new people.
If you have money for promoting your Instagram profile, then influencer social marketing can be the best choice for you. A classic example of its efficiency is the social media sponsorship strategy of the Swedish watch brand.
By sponsoring Instagram influencers, the company grew its following from less than 900,000 to over 2 million customers in one year.
6) Cross-post
Cross-posting is another way to get new followers and make sure your existing customers know you are on Instagram. It is pretty easy to share your Instagram posts on Twitter, Facebook, or Tumblr, which could be an effective strategy to get some extra exposure.
A Buzzsumo study, which included more than 1 billion Facebook posts, has proven the efficiency of cross-post. Experts have found that when you post to Facebook via Instagram, you receive 3x times more engagement.
Besides, you may try adding an Instagram feed to your Facebook page or embedding Instagram photos in your blog posts.
7) Try live videos and Stories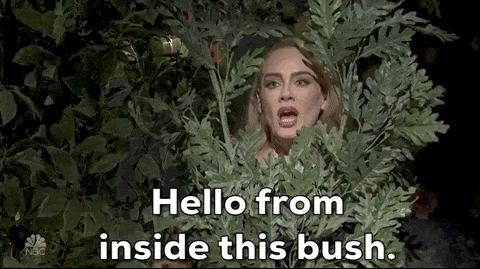 Although Instagram commenced as a photo-sharing social network, it has developed beyond its original format. With features like Stories, videos, or live videos, you can now grow your following and engage your fans by creating numerous different types of content.
But why do you need to post these new content types? Here are a few reasons:
You appear right at the front of the Stories feed when you go live on Instagram;

The average engagement for videos grows much faster than for photos;

More than 50% of companies believe that Instagram Stories are the most efficient part of their social media strategy.
8) Host contests
Contest posts are often the most commented-on Instagram posts. For this reason, they are great for gaining new followers and increasing your reach on Instagram.
For instance, you can ask your customers to tag a friend or to comment on your photo with their favorite emoji to join the contest.
The Instagram algorithms will do the work for you, and people who have never heard of your brand before will see your post. And if they like the content you post, they are likely to start following you.
9) Use analytics tools
You need to post quality content your customers like to grow your Instagram following. But how to know what they like? Again, use the data provided by Instagram Insights to understand what content your customers like the most.
To see your top posts sorted by impressions, follow these steps
Open your profile photo in the Instagram app;

Hit the bar chart Instagram Insights icon;

Go down to your Posts and hit See more.
Try to notice some trends. Check what types of content get more engagement or impressions. Publish more of those videos or photos and check if your customers continue to engage with them.
There is a high chance that many new people will start following you if you post only the most engaging content.
10) Ask your customers to share their photos
Posting customer photos in your feed will also help to get more followers on Instagram. Why? Because it increases your social proof. It is especially crucial if you are starting your blog from scratch.
If you have never had a customer before, you need to reach out to Instagram influencers with under 10,000 followers. This number may seem low, but they will promote your product at a much lower rate than those with millions of followers.
Besides, you can offer them an affiliate deal, and they will bring many new followers for a small commission. It can help you build your brand and develop it.
Once your followers see customer photos on your Instagram profile, they will naturally start tagging you and your products in their posts. In short, when you follow your customers, comment on their posts, and repost their photos, they are likely to follow you back.
Summary
Figuring out how to get followers on Instagram can be pretty challenging, especially in the beginning. However, you have to do it if you want to achieve success. So don't wait! Use the strategies described above, and make your Instagram popular!
Get better followers for your product feed by getting professional product images.