Photographer Photograph Photo )Photography Concept)Did you know that consumers prefer visual information over text? The human brain can process images faster than text, which makes it easier to comprehend.
That is why product photography is so important in the e-commerce world, especially today. Consumers enjoy shopping more—and are more likely to buy a product—when they can physically see it.
So, how do you shoot the best product photography? This comprehensive Amazon A+ Content guide is here to tell you just that.
What is Product Photography?
Before you can know how to shoot product photography, it's important to understand what it is and what it can do for your business.
Product photography is a form of commercial photography. It helps you present your product in the best possible light. It often has a great impact on a customer choosing your product versus your competitors.
How It Can Help or Hinder Your Business
Product photography can help your business tremendously, but it can also hinder it if not done properly. There are a few things to keep in mind when it comes to product photography.
Help: Theme
Creating a cohesive theme among your products can help it all stick together, especially if you keep the same products year-round.
Help: Brand
Your product photography should all fit into your company's brand. Even if you choose different concepts and photoshoots, it should speak to your overall message and keep things cohesive.
Help: Simplicity
Keeping things simple is often better than going overboard with every single photography shoot. Now, this isn't to say you shouldn't create whatever your mind comes up with for each of your product shoots, but it should always make sense.
Starting with a streamlined plan that you then veer from is better than wanting to go all out from the very beginning.
Hinder: Without those three things, your business is doomed.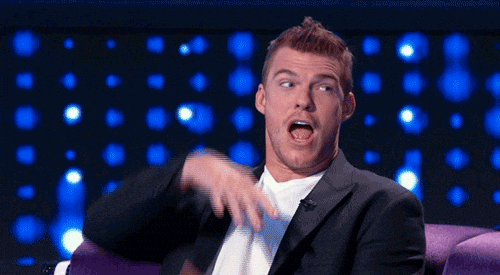 Your product photography needs to fit with your brand, provide a common theme, and remain understandable enough for your target audience. It also comes down to quality.
If you have blurry images that don't properly depict your image, your business isn't going to gain much revenue. The same goes for the other three factors.
Put some time and thought into your product photography and you're sure to do well.
Types of Product Photography
Like normal photography, there are types of shots in product photography. Which you use all depends on the vision you have in mind,  but here are a few examples to consider.
Individual Shots
A shot of your product over a white (or other muted color) background. Think of Glossier for this example.
Their product photography is nothing more than the product laid onto a white or pink background. Sometimes there is a hand holding the bottle or other container, but all the shots are kept pretty minimal.
This places the focus on your product with no added frills or texture.
Scale Shots
This type of shot helps viewers get an idea of the size of your product. This can be useful when buying home products or other things where size matters.
The point is to use things people can picture, or see around them. Think of a ruler, a quarter, a standard can of soup, or even a piece of printer paper. Your hand or anything else that changes size is not a good candidate for this type of shot.
Lifestyle Shots
Lifestyle shots show your product being used. These are going to vary widely based upon the product.
If you're photographing a couch, you might include it in a staged room with someone sitting on it. If you're photographing a blender, you'd probably show someone using the blender.
Detailed Shots (macro)
These are close-up shots that highlight specific details about your product. Maybe you're trying to portray texture in one shot, and the color in another.
Often, food companies will show an enlarged photo of their product to highlight the specific texture. If you have a detailed piece of clothing, this type of shot is perfect for showcasing its beauty.
How to Shoot Product Photography
Finally, the moment you've been waiting for. Now that you're basically an expert in the value of product photography, let's move on to how to shoot product photography.
Create a Theme
Like your brand, your product shoots should have a specific theme.
Creating a theme can have two variations. You can change your theme per product or line release (this is especially effective for special collections, or for artists and makeup companies).
The second is creating a cohesive theme around all of your products. This works well for items you carry year-round.
You can use both if it fits into your company, or just one. It's best to focus your product photography around one central theme, however.
Coordinate Sets and Art
Once you find a central theme, it's easy to get creative with sets and artistic features in your product photography shoots. You could use minimal, muted colors that change with each release or vary depending on a certain scent or product. The central theme in this case is the type of shades you use.
Maybe each thing you create has its own theme and the sets change every time, but you keep specific elements in each one. This can be done in several ways. Keeping consistent focal points throughout all your photos (i.e. the product) is effective. Similar color schemes throughout every product shoot (like varying shades of blues and/or purples) are another good way to achieve this.
The easiest, and possibly most obvious, way to achieve consistency throughout all of your sets and product shoots is by focusing on a specific theme.
If your company is a celestial one, then focusing all of your products and product shoots around space or astrology would fit into this category.
Suggested DSLR Settings
There are a few suggestions we have for shooting with a DSLR camera.  The first is not to use a wide-angle lens. It captures a lot of material into a single image and leaves a lot of room for the product to become out-of-focus and grainy.
An f-stop or aperture of 8 or 11 is best to use with lifestyle shots. It gives you a large depth of field, guaranteeing your product stays in focus while also capturing everything else in your image. A smaller number for your f-stop provides a shallow depth of field, which is better for closeup shots.
Also, make sure you're using the proper lens. A 50mm lens is best for closeup photography. However, if the kit lens is all you have, that works too.
Embrace Your Smartphone Camera
Maybe you're just starting out and don't have a fancy camera or any lighting equipment. Don't worry, you can use your smartphone's camera.
The same wide-angle rule applies here. If your camera has a wide-angle feature, it shouldn't be used.
Getting the right photo dimensions may be easier on a smartphone. A lot of e-commerce sites (like Squarespace) use a 1-to-1 ratio when uploading product photos. Taking your photos in "square" mode—or something similar—is the same thing. Using it saves you time in post-production since you're not stuck cropping all those photos.
Color correction is also possible but should be used sparingly to keep the true nature of the product in mind. The last thing you want is for every person that leaves a review to say "this color is NOT what I was expecting."
Reviews Matter Too
Websites like Target and Etsy ask customers to post photos of their products with their reviews. You'd be surprised at how often customers look at these photos before they buy a product.
Depending on your product, ask customers to post a photo of it with their reviews. This allows others to see it in action and can serve as a powerful marketing tool.
It's like the virtual equivalent of word-of-mouth marketing, which is effective in itself.
Have Fun With Your Product Photography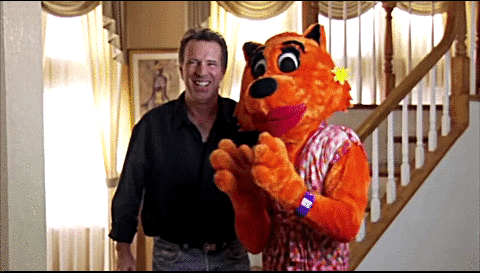 Your product photography should express your company at its most base level. It can be as simple or as complicated as you like, but it should—at a minimum—say, "This is who we are. These are our products."
Remember, it's one of the most important elements of your product sales, and needs to have a certain quality to reel potential customers in. The traits your photos possess are going to vary depending on your company, but your images should be of high quality no matter what.
If you're curious about all things photography, check out the rest of our website to learn more.